I have join 30 days of lists challenge earlier this month. I love list and to be at the present of all the lists junkie out there is amazing and inspiring. I really love to see how other people interprets the same list and how creative they are with them.

These are the lists for week one and I really have fun making them.
01. I am a lister because….
02. Goals for this month…
03. My friend would describe me as
04. When I need a time out
05. Reasons to start…………….[scrapbooking]
06. Reasons to quit …………..[procrastination]
07. Midnight snacks
Here are a few lists that inspired me for week one:
by kaylanut
by gleestormont
by Rikkiscraps
by melzie2121
by Kate Canon
There are so many beautiful lists share at flickr group, be sure
to join in the fun
and
visit 30 Days of Lists Flickr group
for more inspiration! Somehow I have a feeling that my September is going to move beyond fast because I am having way too much fun with this lists!
Did I mention I love lists? I basically think in a bullet point format these couple of days. I have a new camera to play with these last few days and
these are five reasons why:
it takes amazing photos even though I am not a professional photographer
I feel so much happier when I can capture beautiful photos of my baby
it's a canon – delighting you always
so much lighter than my previous camera
it is so much fun to try the Vari-angle LCD screen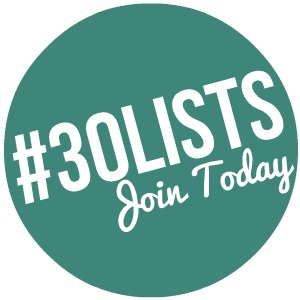 Do you make a list?
Are you joining in on
30 Days of Lists
?
If you do leave your link in the comment.
I would love to read your lists